This weekend, August 17th and 18th is Free Fishing Weekend in Oregon! This means that you can fish anywhere in Oregon without a license! With so many amazing places available in our area you are going to want to take advantage of this free weekend! Here is a link to Oregon Department of Fish and Wildlife for the details.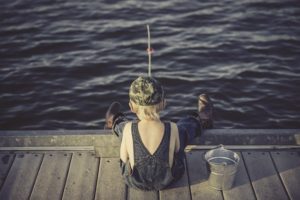 If you get a little taste this weekend and find yourself wanting more, we have you covered! Here is the link to the licensing page full of all the info and pricing. A standard resident fishing license is $41.00 and youth license for those age 12-17 is only $10.00! Check it out and don't let the season get away from you. Live your best Oregon life this weekend and enjoy so free fishing!
Corvallis Hearing Center is here to serve you! We love our community! Let us know how we can serve you better. Click the link to contact us today!