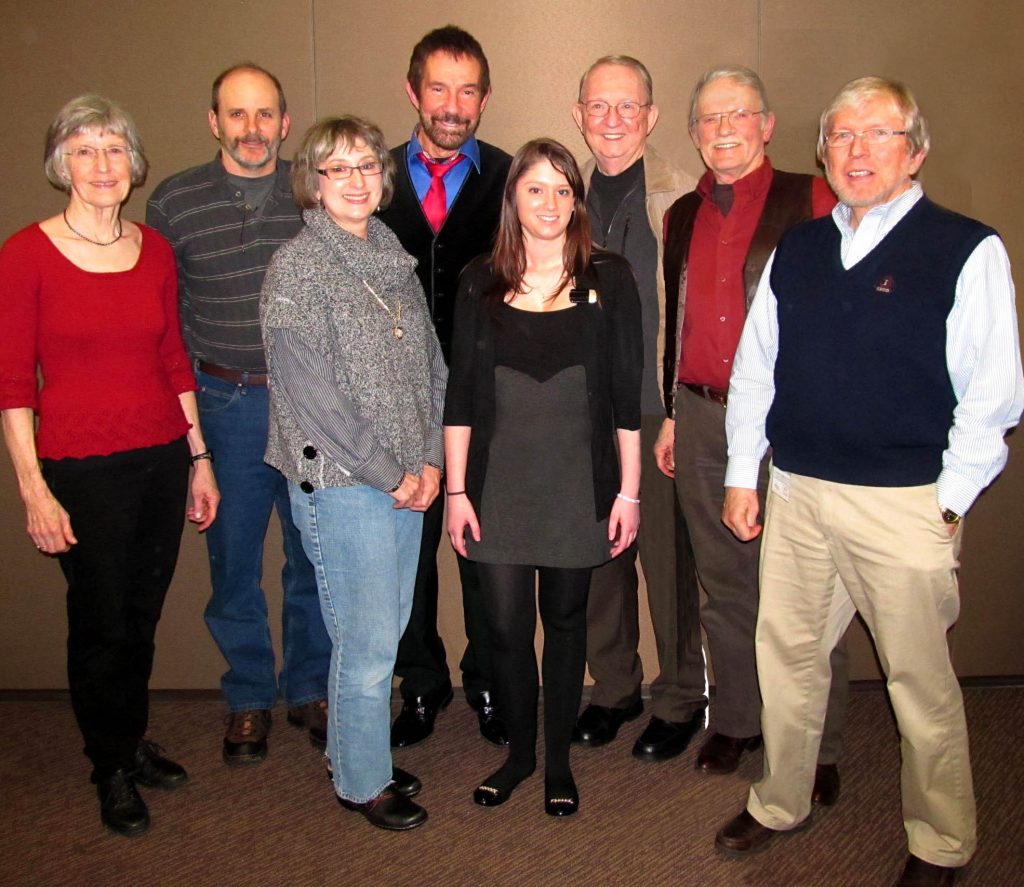 Corvallis Hearing Center is the setting for our new video on the most commonly asked questions by hearing impaired people. A panel of local volunteer product testers discuss subjects relevant to living with hearing loss and dealing with the technology necessary to function well in workplace, social and family situations. The new video will be posted on this web site in the coming months; check back here for more information and updates.
Product testers discuss a variety of topics with attendees at monthly meetings
In 1985, Dr. Ron Levitt founded The Oregon Association for Better Hearing, a hearing aid consumer test group. That group was established so that people who are hard of hearing could talk with unbiased, long-time hearing aid users. These hearing aid testers volunteer their time to evaluate hearing aids in an ongoing search to find the best hearing aids in the world marketplace. The hearing aids that receive top rankings are those recommended and fit on patients at Dr. Leavitt's clinic in Corvallis, Oregon.
Since 1988 this group has educated thousands of potential hearing aid buyers. None of the product testers have any affiliation with any hearing aid sales or manufacturing organizations. None receive hearing aid manufacturer sponsorship or compensation in any form. As such, their hearing aid ratings are unbiased.
An article written by Dr. Leavitt and a group of product testers which would be of interest to people starting their research into hearing aids is available online: 15 Rules for Satisfied Hearing Aid Users
How Hearing Aid Testers are Chosen
Product testers are chosen for their following characteristics:
Type and degree of hearing loss common to a high percentage of the general public.
Time and energy to devote to the requirements of hearing aid testing.
Genuine desire to help others with hearing loss receive unbiased information.
Interest in the technological and medical advances in treatment of hearing loss.
Enjoys public speaking.
Product Tester Reports on Hearing Aids and Related Devices
Product testers volunteer hundreds of hours each year testing new, state-of-the-art hearing aids in their everyday lives. In classes, social gatherings, at church, in meetings and at home they wear the hearing aids and give them a thorough, "real-world" evaluation. When they present their findings at the OABH meetings, they rate every function and feature of the aids. These include background noise suppression, ease of operation, quality of sound, telephone compatibility, comfort in the ear, and many more features critical to hearing aid success.