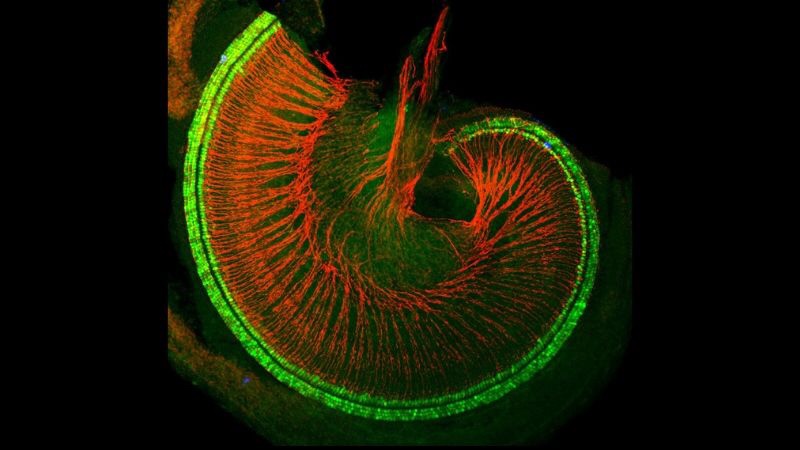 Mouse cochlea with hair cells shown in green and auditory nerves shown in red. Credit: Doetzlhofer lab
Researchers at John Hopkins Medicine have found a pair of proteins that control when hair cells are created in the inner ear. This finding, published on June 12th, may hold the key to curing people with irreversible hearing loss.
Approximately 90% of genetic hearing loss is due to hair cell problems or auditory nerve damage. Hearing loss due to excessive loud noise exposure or viral infections damages these hair cells. Fish, amphibians, reptiles, and birds can regenerate their damaged hair cells. Humans cannot regrow their hair cells. Once our hair cells are damaged hearing loss is permanent.
Corvallis Hearing Center will continue to follow this ongoing research and talk about this new finding at one of our future seminars.
Attend our FREE monthly seminar held at Good Samaritan Regional Medical Center on the second Thursday from 3:30pm – 5:00pm of every month. Click here for this month's topic and meeting room location.